October 2011 was the year and month I received my first medal, the 21K Milo Marathon Elimination round here in Cebu. During the race I read a poster saying "Summit 60K Ultra Challenge", what the "F"? 60K is that a Php or price of its event or kilometer? "For this 21K event, I am running like I am dying and then they will run that far, 60K?"
Then that start to flicker my interest into Ultra Running. I searched for  incoming Ultras to schedule my training. How mileage will be added per event until the time for my first Ultra.
Bohol Ultra Marathon 2012  bring my interest cause it's a May event, my first time to Bohol(dala napod laag ug summer get-away, cause I am excited to see the hills of Bohol that sa poster lang nako makit.an), it will be 4 months after CCM2012(Cebu City Marathon). Registered immediately to Bohol Ultra Marathon 2012 after my first full-marathon, then focus on my training for uphills, downhills and heat training. We are 5 Minglanillahanons who joined this event; Me, Sir Mariano, Sir Joshua, Dominic, and Sir Tony.
At Bohol before the race Day: We stayed at Panglao Island, Villa Anita Pension house, 90 meters away from the starting line, Alona Beach Resort. Together with me is Sir Mariano and Sir Joshua.
On The Race Day: 11:00pm is start of check-in, we line-up and greeted some runners, 11:45pm we start our warm-up. And the gun-start followed at 12am, to officiate the start of the  race. I start walking at 2Km, then jog/walk is my rhythm. The streets of Panglao, Bohol was filled with runners w/ headlamp, that makes them look beautiful. When I reached at Km15, I saw sir Mariano with the support vehicle(as usual I am the last runner among us 3), taking his mini break and complaining about his injured foot. He just let me go first and not to bother with him. To run with the the elites in Ultra world is a bliss, I saw Doc Willie, Miss Coleen, Ryan Lauren, Mam Kikai, Doc Kin-king and the rest of elites whom I saw only on facebook.
Km43 – 6am: Took 5pcs of slice bread with palaman, banana and water. I can feel that my left lokon-lokon(Popliteal fossa) is aching, I just apply a Pau de Arco liniment to ease the pain, then continue running.
Km69 –  11:45am: After passing the "man made forest" in Bilar, Bohol. The sun is hostile, the road is unforgiving to all runners. It rain for 10mins and I manage to look for a shelter and wait till the rain subsides and go back to more on walking .  I use to  passed some runners who is walking unevenly or dragging their foot, I talk to them and give them some encouragement that the finish-line is just a walk-away.
Km75 – 12:30: Sir Joshua is keep on calling on my phone looking for me if what KM, am I. Sir Joshua managed to finish the race, 9:24:15.18 get the 7th place for men category. And Sir Mariano rank 65th place overall. I finish the race for 13:11:18.89 mark as 75th place overall.
Overall experience is great, the next day I can't barely walk and we walk like zombies. You can say that you will not run again for this Ultra race, but after my recovery I just eat my thoughts inside and register another Ultra. Hehehehe..
Click here for race result of Bohol Ultramarathon 2012>>>
Check here for Bohol Ultramarathon 2012 pictures>>
5050 Sundown Bohol Ultramarathon –  Happening this coming April 27, 2013, for 50Miles they will start at Chocolate Hills National Park, Carmen, Gun-start –  3pm. For 50K they will start at Loboc – under the unfinished bridge, Gun-start – 9pm and all will end at Panglao Kalikasan Dive Resort, Tangnan, Panglao Island. My preparation is 65%, cause 35% is given to work, friends, families, special friend, and etc… This time it will be more on mental conditioning.
Pictures for the route will be seen below, from Starting line to Finish-line.
Below are the list of participants. Goodluck to all of us! =)
50Miles
1. Mike Cubos
2 Vissuelo Rebojo – "SOYBITZ"
3. Nelon Buot
4. Bryan Kho
5. Jetro Generale
6. Niño Riche Buot
7. Reiner Solamo
8. Jenny Valiente
9. Lulu Valiente – "LULU"
10. Joseph Delima
11. Jovan Pono
12. Leo Marañon
13. Anthony Galon – "BLOOD DONOR RUNNER"
14. Dennis Igloria
15. Rowell Cabardo
16. Allan Torrevillas – "ASFAT"
17. Melchora Masota
18. Frans Van Dongen
19. Elmer Abing
20. Raul Escalante
21. Zane Omega
22. Carlito Opanis
23. Julius Valiente
24. Ira M. Bermudo
25. Andy Tonacao
26. Rolando Labiste
27. Arthur Ryan Dolina
28. Frederick Angalot
29. Albert Gregor Tagaytay
30. Frederick Tupaz
31. Dennis Garcia
32. Eljun Flores
33. Katie Villaflor
34. Jubal Talictic
35. Alberto Sarceno
36. Jonathan Guardo – "ATAN"
37. James Keith Saraña
38. Allan Delantar – "ALLAN D."
39. Jimmy Capin – "JIMMY C."
40. Jimmy Pabalinas. -"JIMMY P."
41. Edwin Joseph Silagan
42. Leony Anre Palco
43. Celso Silos
44. Hubert Inas
45. Asterio Pocot
46. Simon Arizola
47. Junnel Brignas
48. Robert Rodriguez
49. Joemar Sericon
50. Starkey Apilado -"AEON ASTRID"
51. Jofre Nastor
52. Rhany Ordaña
53. Allan Moralde
54. Spiro Vestal
55. Arman Limoran
56. Romeo Felisilda
57. Ryan Avila Labro
58. Raul Bajarias
59. Virginia Parajenog
60. Goldrich Cabagnot
61. Edgardo Jose Sanchez
62. Saturnino Besin
63. Ermin S. Pepito -"MHIN"
64. Melanio Cataraja
65. Mark Modesto
66. Jude Seares
67. Brenda Portugalisa
68. Pamela Huyatid
69. Willie Estepa -"MASTUHR"
70. Joevel Lim
71. Jonathan Balite -"JOBAL"
72. Noel Batac
73. Eric Flores
74. Eugene Juntilla
75. Erlyd Ortiz
76. Cora Quiamco
77. Richie John Pimentel
78. Jejomar Jopia
79. Jingle Salinas
80. Oliver Tuburan
81. Nohwe Lapay
82. Jose Nelson Lauder
83. Felix Cenia
84. Daisy Batac
85. Floydie Lobo
86. Jean Dalumpines
87. Ronald Salazar
88. Carlito Javierto
89. Dominic Panimdim -"PAPA DOMZ"
90. Renante Panimdim – "RENAN"
91. Bienvenido Probadora
92. Aljon Vildosola
93. Rex Gonzales
94. Boboy Balili
95. Mazil Rubic
96. Angelie Durano
97. Richard Tabucal
98. Mark Anthony Abol -"MARKY"
99. Jocelyn Domimgo – "DINS"
100. Rodulfo Mediquillo
101. Benjamin Tuble – "BENJ"
102. John Domingo
50K
5001. Femie Felix Pajo
5002. Eric Salazar
5003. Warren Pastor
5004. Reynan Nazareno
5005. Rodel Gamba
5006. Jennifer Red Sabela
5007. Leo Malagar
5008. Jade Camasura
5009. Magdaleno Vasquez Jr.
5010. Eva Marie Pocot
5011. Tina Reyes
5012. Abbrian Garcia
5013. Amiel Lance Abendano
5014. Adolfo M. Abregana Jr
5015. Andrew P. Amontos
5016. Percival Canono III
5017. Joessie R. Delantar
5018. Grace Diocampo
5019. Jerard Asperin
5020. John Rey Chua
5021. Raul Ollave
5022. Felix Ocon
5023. Ronnie Celeterio
5024. Melchomelda Kitane
5025. Ruby Guinto -"YBUR"
5026. Mark Rey Racho
5027. Andrei Lozare
5028. Ranilo Oson
5029. Excel Canque
5030. Ronniel Cuizon
5031. Cesario Espejon II
5032. Ingemar Macarine
5033. Maricel Madrona
5034. Richie Noel Tabat
5035. Keywyn G. Lumantao
5036. Zandro Paolo Plateros
5037. Jerome Rosal
5038. Doni Piquero
5039. TJ isla
5040. Paul James Zafico
5041. Orven Delima – "UPHILLRUNNRDFIVE"
5042. Leonardo Teaño
5043. Adolfo Salas Jr.
5044. Jomari Polo -"POLO"
5045. Fritz Zircon T. Nisnisan
5046. Joshua Tumanda "SHUANG"
5047. Cindy Gouveia
5048. Gezer Morales
5049. Maria Elizabeth Montañez
5050. Monroe Ritchie Montañez
5051. Cyril Kenneth Langam
5052. Analisa Dacayana – "MALALA"
5053. Antoniette Francisco
5054. Jonathan Torre
5055. Ryan Lloyd Mancio
5056. Rex Abento Naluan III
5057. Danilo Enriquez II
5058. Anna Marcel Barquin
5059. Lovely Leedae Joannah Villarta
5060. Glice Socorro Conde
5061. Ian Velasquez
5062. Raner Cal
5063. Froilan Roble
5064. Jacob Ong – "KAI RUNNER"
5065. Carl John Legaspi
5066. Irene P. Oliveros
5067. Kevin Jay Revita
5068. Floyd Raymond Bess
5069. Lorna Perez -"TAMARA"
5070. Phody Perez
5071. Carlos Sayson
5072. Rommel Caputolan
5073. Edna Nenaria – "EDANG"
5074. Adel Esclamado
5075. Hedeliza Flores -"HEIDE"
5076. Liberty Canubida
5077. Hector Cuizon
5078. Susan Gentapa -"SANANG"
5079. Ma. Cristina Lamparas
5080. Nene Lansang
5081. Roy Lansang
5082. Gail Padayhag
5083. Vincent Lamparas
5084. Romulo Erojo
5085. Mario Legaspina
5086. Maydelane Tacaldo
5087. Democrito Branzuela
5088. Ma. Theresa Villanueva – "MAYETTE"
5089. Czarisse Daphne Mayores
5090. Noreen Fevidal Estepa
5091. Rodney Celeterio
5092. Norman Abellanosa
5093. Dominador Siloterio -"SIRDOMZ"
5094. Rudolph Basil Siloterio – "BONIETO"
5095. Rosalee Angue -"SALEEDATGURL"
5096. Kit Quiseo
5097. Villy Ponferrada – "VILLY YO"
5098. Ledoy Mendoza
5099. Wilmer Mondigo
5100. Wilson Robert Lapura -"SONNYKING"
5101. Ramil Tegio
5102. Edgardo Albay – "EGAY"
5103. Suzanne Unabia
5104. Fernando Bangcoy
5105. Emmylou Tapulado
5106. Alfredo Lansang
5107. Ana Liza Aleta – "ANA"
5108. Ryan Lyster Ossorio
5109. Jonathan Petalcorin -"PETZ"
5110. Randy Itong
Good Luck us Runners for 5050 Sundown Bohol Ultramarathon! See yah at the Starting Line!
———————————————————————————-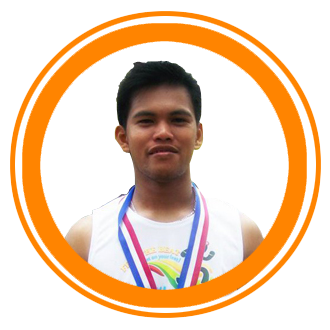 Posted by: Vissuelo "Soybiyz" A. Rebojo.
Your contact person if you want your running event be posted in Aktib.ph
Like us on facebook Aktib.ph and you can reach me at Soybitz Facebook or send me your run event through: vissuelo@aktib.ph
#Life is boring without Running.