Calbasa-an Camp 7, Minglanilla Cebu, 13Km from my house and the road going there is a bit of a trek. I first met Sitio Calbasa-an when Sir Tony Galon organized a 27Km trail run for a cause to CUC members, then proceeds will be given to Boljo-on typhoon victims, Pablo. I enjoy the place because I myself is a nature lover and I love to run mountain trails than highway roads. No pollution, all is green, you are at peace, great people, and you can see and hear the birds singing. And that time I fall in love and amazed with Calbasa-an, then I promise to myself that this is not my last time to visit here.
And our price joining this Trail run is "eat all you"can" sweet camoti and drink till' you sawa buko juice.
I am barefooter and sometimes a minimalist using my KAI Sandals, I am using it after Milo Cebu Elimination Leg, October 2012. For 1 month of using my KAI, I joined the CUC race Leg2 100K. But unfortunately, declared DNF at 68K because of feet injury and wounds.
It's hard to accept na mag DNF, the time, money and effort was useless. But it's a wise decision to minimized major problems in the long run and I learned something with this experience and I salute those strong finishers, that they conquer everything (CUC Leg 2 Result).
During my trails in Calbasa-an I used KAI Sandals, it's nice to feel the stones poking your feet. It's like a free reflexology in your feet. At first it was hell then it was heaven. It makes your feet more stronger, well developed and more grounded to mother nature.
I usually start to climb Calbasa-an 6'morning, and my gears are:
visor cap
running shirt
G-shock watch
running short
500ml bottle  water
KAI sandals
Back pack(inside are)
– cellphone
– extra Shirt
– 2 cloud9 chocolates / banana
– 1kg weights pack
– and camera
Your 13Km of uphill walk-jog is sulit if you will see this scenery.
And they live in simplest form in life, they get water from a small spring(that I used to drink when I need to refill my water bottle), and they have no electricity here.
I usually met children here aging: 8-14yrs old, and they help their parents for their livelihood. Planting kamoti tops, charcoal making, and "Daro" or farming is their livelihood here. They sell their harvested Kamoti's at Minglanilla Public Market @20 per kilo. They usually sold 80-120 kilos per harvest and wait again for 3months for next harvest.
I indeed, I find the true happiness in Brgy. Calbasa-an, when we conducted "1st Give a Gift for this Christmas" for the community last Dec. 30, 2012. It just happen that quick, that I just posted a FB status:
I just first focus to Vito-Cadulawan community which is accessible for my motorcycle and easy for me to deliver the gifts, but the donations are growing great, that I decided to share this also to Brgy. Calbasa-an.
Vito – Cadulawan Community:
Calbasa-an Community:
We deliver the gifts for Calbasa-an, December 30, 2012.
Let me  thank again the people behind this successful event.
Alona Aunzo
Danfrey Rodel Vito
Marjohn Comendador Presbitero
Phoebe Realiza Talibong
Sheree Mae Batiquin
Roxanne Tamayo
Joshua Cañada
Khent Campomanes
James A. Maria
Ruvic Chan
Kara Mae Cañoneo
Stephen Cañada
Coleen Digman
Leo James Violeta
Danfrey Rodel Vito
Cheryll Capangpangan
Queenie Regalado Seguis
Josie Mae
Don Lyn
Gail Culala
Hanz Florentino
Bien Probadora
Katrina Cabigas
Ojober Rebojo
Orencio Rebojo Jr.
Albert Rebojo
Mam Irine Gantalao – OIC Teacher of Kalbasaan
Rubie Gantalao
Lola Pia Ababon
Ate Julie Ababon
Kalbasaan Community who warmly Welcomed Us.
THEY helped 14 Families in Vito-Cadulawan, 42 families in Kalbasaan and 75 Childrens.
Without running I won't live like this, full of Joy, satisfied, although I have no money or wealth in life, but I have a loving family and lot of good friends. That are ready to help anytime. I found my mission in life through running, I can go to community that motorcycle is impossible to reach them, and experience how they deal their simplicity in life. I promise I will help them and comeback with another mission for them, because not everybody can help and feel what their needs are and I am just here bridging your kindness for them.
For this next Ultra event, the 1st SIQUIJOR 360 ULTRAMARATHON 75K, I hope I can finish this race injury free and will use what I trained during my trails in Calbasa-an, although it is not a trail race.
———————————————————————————-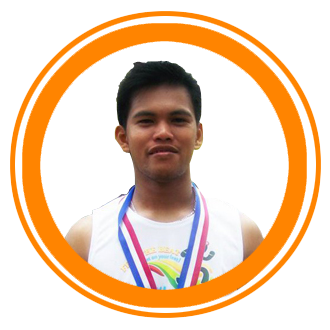 Posted by: Vissuelo "Soybiyz" A. Rebojo.
Your contact person if you want your running event be posted in Aktib.ph
Like us on facebook Aktib.ph and you can reach me at Soybitz Facebook or send me your run event through: vissuelo@aktib.ph
#Life is boring without Running.